QuickBooks Desktop is one of the most versatile, robust and user friendly Accounting software in the market today .
QuickBooks Desktop is one of the most versatile, robust and user friendly Accounting software in the market today, although the software is designed for accountant and non-accountants to handle but it must be initially setup correctly to ensure accurate information reporting and to avoid the cost associated with fixing and reevaluate the integrity of the financial information and records after the fact
We at Elite accountants Group help your business to achieve your financial and accounting reporting goals by providing the following during your QuickBooks Setup   
Studying and fully understand your workflow paper cycle.
Studying your financial reporting needs.
Recommend the Software and Hardware requirement to fulfill your needs within your budget.
Recommend and help in implementing and fine tuning your network to ensure smooth multiuser QuickBooks environment if desired.
Install the software , design the chart of accounts, and implementing all Accounting services used by your business  including but not limited to (A/R , A/P , Inventory and payroll).
Entering opening balance for all accounts  as of the agreed upon QuickBooks launch date.
Creating your customize Invoice  template to be used by your business including creating your Logo if needed.
Designing your requested reports to help achieving your goals and monitoring your financial health.
Setup users and access credentials for each one to ensure the security of the financial information.
Ensure all opening balances entered into the QuickBooks Matches your old system ending balances to ensure a smooth transition.
Finally we train you and your designated employees how to use the system and how to maintain it including the backup and restore processes, creating accountant and condensed copies …ETC.
Follow up services
After setting up the system and you are up and running we follow up with you to make sure that you are in the Right Track and recommend changes if needed to ensure smooth and accurate data entry taking into consideration your staff time and ease of use without affecting the integrity of the system.
We review your data in a monthly or quarterly or annual basis (as desired) to help and maintain your financial information as healthy as it can be and to ensure the data is ready when the tax  preparation time is due.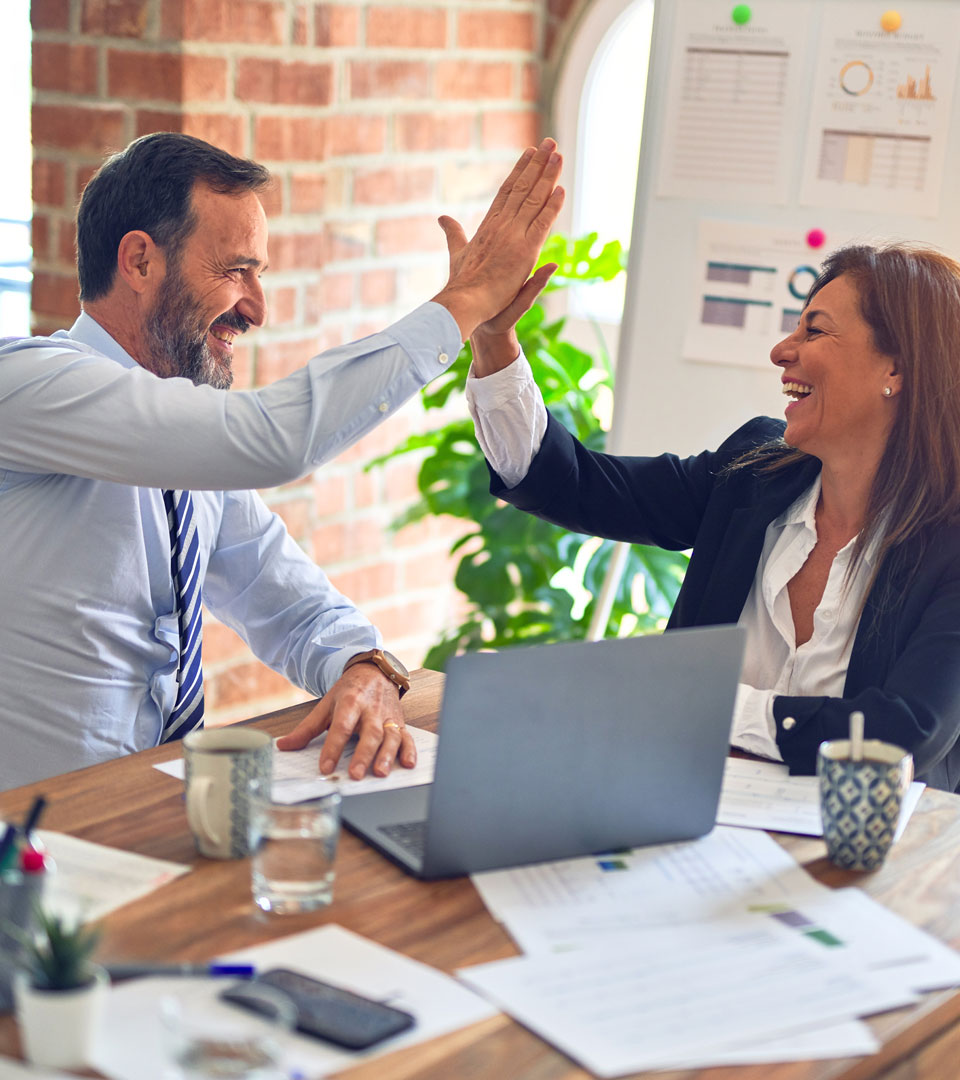 What can we help you overcome?
We help companies stay ahead in a rapidly changing world.